Several months ago, I wrote Part 1 and Part 2 of How to Write a Blog and How to Monetize Your Blog. But I recently have been getting some questions about "what's next"? What happens after that first brand reaches out to partner with you? You're so excited that a brand wants to work together, but how do you know you're getting a good deal? In short, don't always say "how high?" when they say "jump". It's hard to know the value on your work as a blogger/influencer when you're just starting out. So let me help you navigate that path.

There are a few things you need to consider when you want to start monetizing your blog.
A likely first step will be a brand reaching out to you via dm or in a comment about becoming a Brand Ambassador for their small shop or business. What's a Brand Ambassador? A person who is paid (with money, product or (oftentimes) a discount) to promote a company's product or services. Sometimes, a brand will have a Brand Ambassador Search, where they'll ask bloggers/influencers to apply to their Brand Ambassador Program.
**When a "brand" comments on one of your posts, like the photo below, it's a scam. That's not a good "brand" to work with. Don't even waste your time following up. In fact, I report these comments as spam. A brand you want to work with will either DM you or send you an email. Better yet, they DM you and follow up with an email as well. That's professional. Always try to get them to email you. Then you can see which brands are really interested and professional to work with. That trick alone does a lot of the "weeding" for you.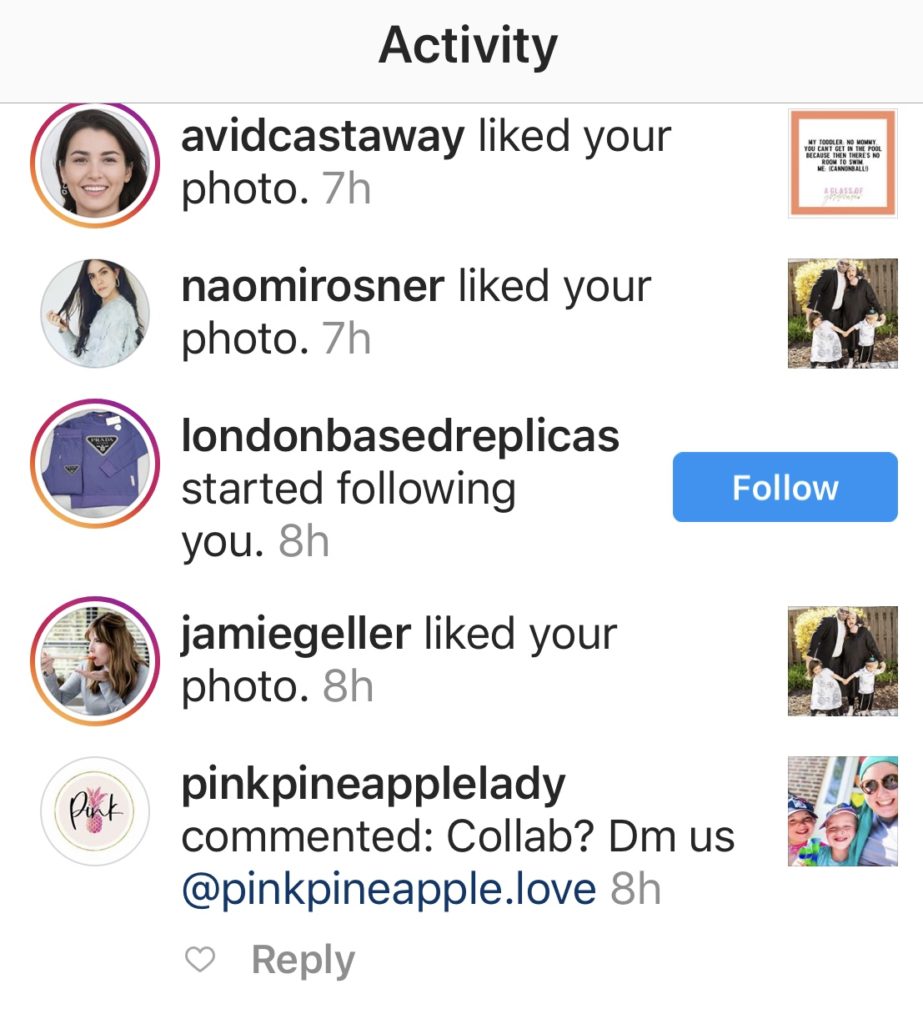 It's really exciting to get your first gig! And you probably want to say 'yes' right away! But as you grow your account and receive more offers, you should consider a few things to make sure you're not being taken advantage of by brands. Never agree to something without signing a contract or influencer agreement. The first thing you should ask yourself is: "Is this brand one that I truly love their product, can see myself and/or my family using in our everyday lives?" If you answer 'yes' to that question, then here are a few things to keep in mind: (All of these things should be included in a contract you sign before working together.)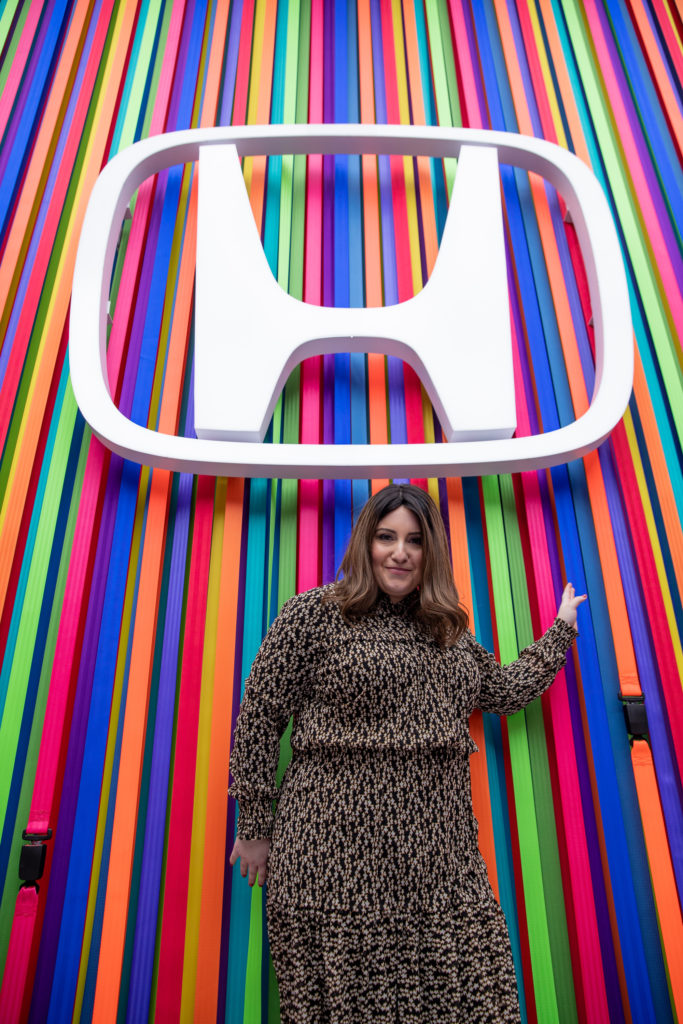 1. What is the brand going to give you?
Are they giving you a certain number of free products per month? Or just a one time gifting? Are they going to give you a percentage of sales? That's called being an affiliate. Or are they just giving you a discount on their products?
**NEVER WORK WITH A BRAND THAT REQUIRES YOU TO PURCHASE THEIR ITEM FIRST. That's not a partnership nor a brand ambassadorship. They may disguise the "offer" by giving you a discount code for your followers. They may even give you a small percentage of sales you generate from your code. You should be receiving a certain amount of free product (at the very least) in order to agree to a partnership.
2. What is the brand asking of you?
How many times does the brand want you to post for them? And what kind of posts do they want (stories, static posts, blog posts, etc)? And do they want to use your photos for their own marketing, social media, website, etc?
Then you have to weigh what they're asking of you, with what they're going to give you? Is it a fair partnership? It has to make sense for both of you. For example, if a brand wants 8 static Instagram posts in a month in exchange for 2 free items and a 15% discount for your followers, that isn't a fair trade. It's enticing when a brand shows interest in you, but be sensible about these partnerships. Brand Ambassadorships are a great stepping stone on the road to being an influencer, but be wary of brands who may try to take advantage of bloggers who are new to the influencing scene.
Regarding brand usage of your photos — read the fine print. Remember that brands typically pay thousands of dollars for their photography, ads and website. So when they want to use your photos for their print ads, website, and other digital marketing, you really have to make sure it really makes sense for you. Other times, they'll just want to repost and repurpose your content on their social channels, which is a bit different than using your content for all of their marketing needs. This is a more reasonable ask in exchange for product, in my opinion. And I think it's totally acceptable and professional to bring up any questions surrounding usage clarification before you sign a contract.
Other things to keep in mind:
Length of contract
Room for growth with the company
Now it's time to weigh the pros and cons.
Pros: If you do a good job with this first partnership, you'll likely be on the brand's radar for future projects. If this collaboration is a product-only exchange, you can eventually come back to them and negotiate for pay or more product. And obviously, you already love this product, love the brand and use it organically in your every day life.
Cons: The brand is asking for a lot of content in exchange for not so much product or pay. The brand wants full usage rights for your content and photos.
Weigh these pros and cons. Listen, if you're not too stretched for time, and you're looking to get your feet wet in the blogging/influencing world, then it's definitely worth it to try a partnership like this, even if the brand is asking for a bit more than they're giving. It's a great experience! Just know when "too much is too much". These are great collaborations to use to slowly build your media kit (your one-pager that's essentially your resume for brand partnerships).
As you start getting these smaller gigs, you can start to be a bit pickier about the terms and if you want to accept or not. Eventually, you can request payment that is commensurate on your experience, and you'll have other successful partnerships to show to new brands in your media kit.
And last but probably the most important…disclosures!!!
Whether you receive free product, a percentage of sales or a flat compensation in exchange for your content and posting, you must disclose to your audience with the appropriate hashtags. Not only does it delegitimize the blogger/influencer business when certain bloggers don't disclose to their audiences, but it's actually against the law (FTC) to not disclose your partnerships.
I know that many new bloggers don't like to disclose because they don't want their audience to think their page is one big advertisement, or because there are stigmas against sponsored content. But here's the newsflash: the reason there are stigmas against sponsored content is BECAUSE of the bloggers who don't disclose. Don't be a part of the problem. Be the blogger/influencer that helps to continue to legitimize this rapidly growing industry.
Start out your blogging careers on the right foot by using #ad #sponsored #gifted or #affiliate based on the type of collaboration. And #spon or #freestuff doesn't count.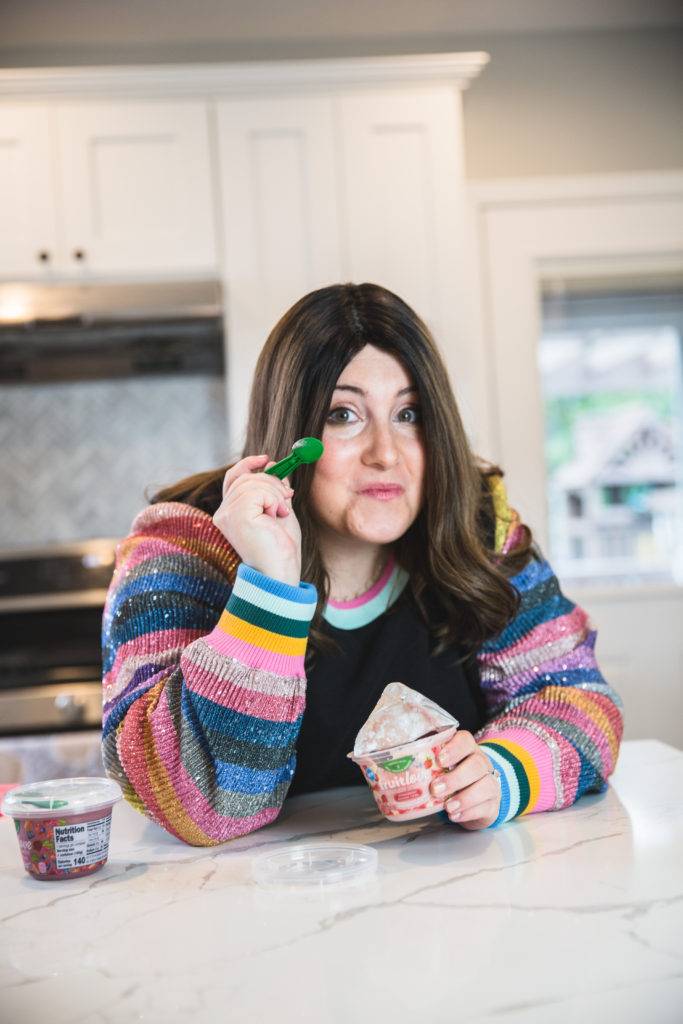 I hope this post was informative and helpful for you, whether you're a new blogger, seasoned blogger or someone who just wants a little insight into the influencer marketing industry. There's room for everyone here because everyone has their own unique voice to share with the world. Believe in yourself, and give it a try. I can't wait to see the content you create!
Have any other blogging questions? Ask them in the comments, and maybe they'll generate my next Biz Life post!