Small businesses have taken a huge hit in 2020. This season, I have dedicated my Holiday Gift Guides to supporting ONLY small businesses. What's better? All of the featured businesses are woman-owned! Please join me and support small and local businesses when you're shopping this season. See details below for exclusive discount codes as well! And stay tuned for a BIG giveaway, launching over on Instagram during the week of Chanukah (Dec. 10 – Dec. 18).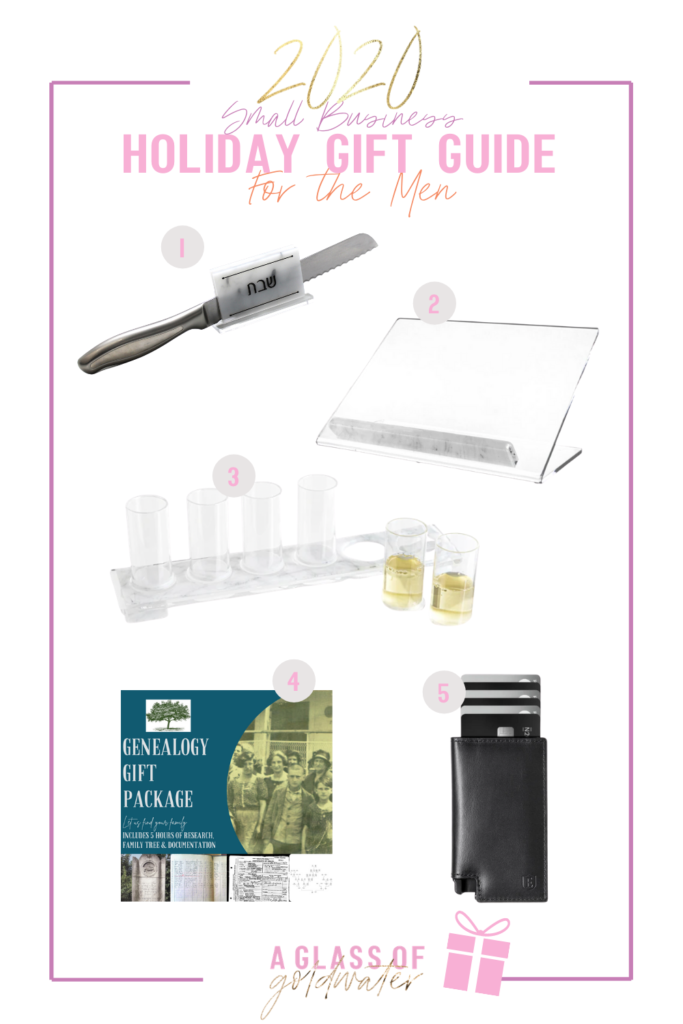 Waterdale Collection – The Waterdale Collection is one of the top lucite destinations for home goods and tabletop items of the finest quality and style.

Remember Sambor Genealogy – We have services for every budget. Whether you have been doing your own genealogy and got stuck, or are starting from scratch. I can help. I have built a network of contacts in many countries who can access information not available online. If you are looking to find out where you come from or looking to reconnect with lost family, you have come to the right place. We are passionate about what we do and how we do it. We love finding the missing links in family trees and preserving priceless information that will live on for generations.