A huge thank you to Lurvey Garden Center for sponsoring this post. As always, all thoughts and opinions are my own.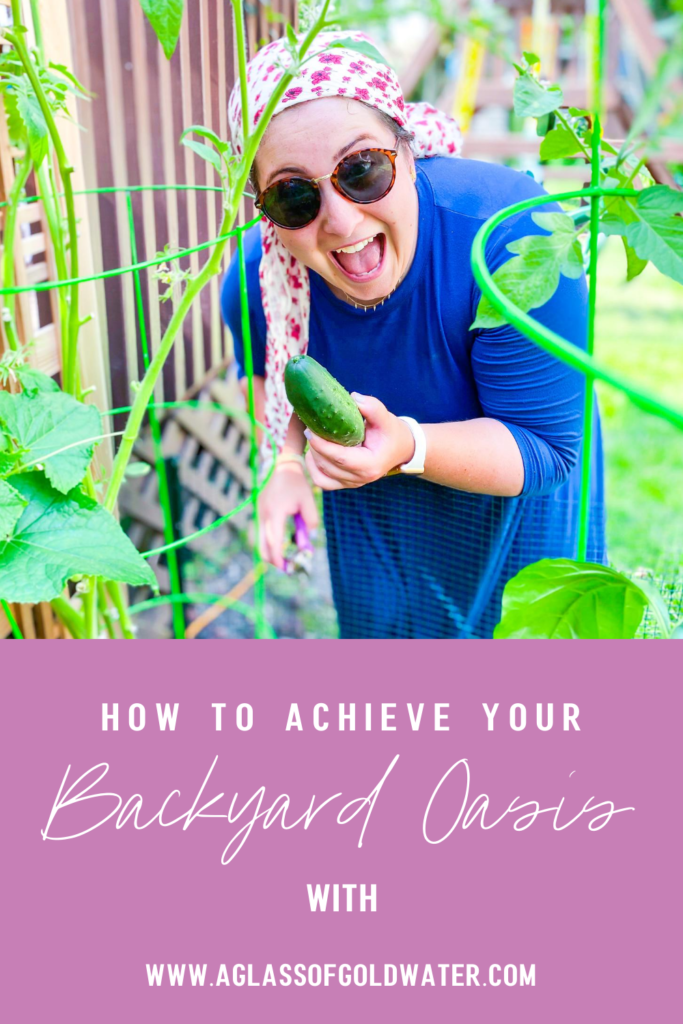 Growing up in Kentucky, our family had beautiful landscape, a large yard and we gardened every season. Gardening was a way that my father and I connected after my mother passed away when I was nine. Something about gardening just makes me feel better, no matter my current mood. I love getting my hands dirty, feeling the earth and fostering the growth of a beautiful piece of God's world.
So you can imagine that when I moved to Chicago, I was in a dilemma to find a home with a yard that was suitable enough for my southern charm. Long story short, we found the PERFECT house with a GORGEOUS and gigantic (for the city) backyard. It's my pride and joy. Even before we officially closed, my wheels were turning about what I could do to beautify and expand the basic landscape that was already there.
Rome wasn't built in a day, but 3 years in, I had started to plant, bit by bit, and things were starting to come together. Fast forward to this past spring, and I had big plans for the garden in year 4. Especially with COVID and the fact that I was quarantined at home with my family, I knew that I wanted to really invest in our yard this year, since we're spending so much time there.
They are a one-stop shop for all things home, garden and landscaping in Des Plaines, IL. They're an easy, 25-minute ride from Chicago, and even though there are garden centers that are closer to my home, they are so worth the trip. In fact, I get out there as often as possible, because it's an oasis in and of itself. Their vast greenhouses, hardscape yard and outdoor home store are all beautiful and peaceful to walk around.
Aside from being a beautiful space, the employees aren't just salespeople. They're skilled and knowledgable experts in their fields, who can help you with everything for your space, from start to finish. I knew I would be in good hands, and I could finish all of the projects on this year's wish list in one place.
At the beginning of the season, we built a vegetable garden together. It's a very starter garden, but I already have big plans for next season, and I can't wait to share. I worked with one of Lurvey's most knowledgable fruit and veggie employees, Marty, and I shared all about it in this post. Our garden is small, but mighty, and has brought me some immense joy during this trying season.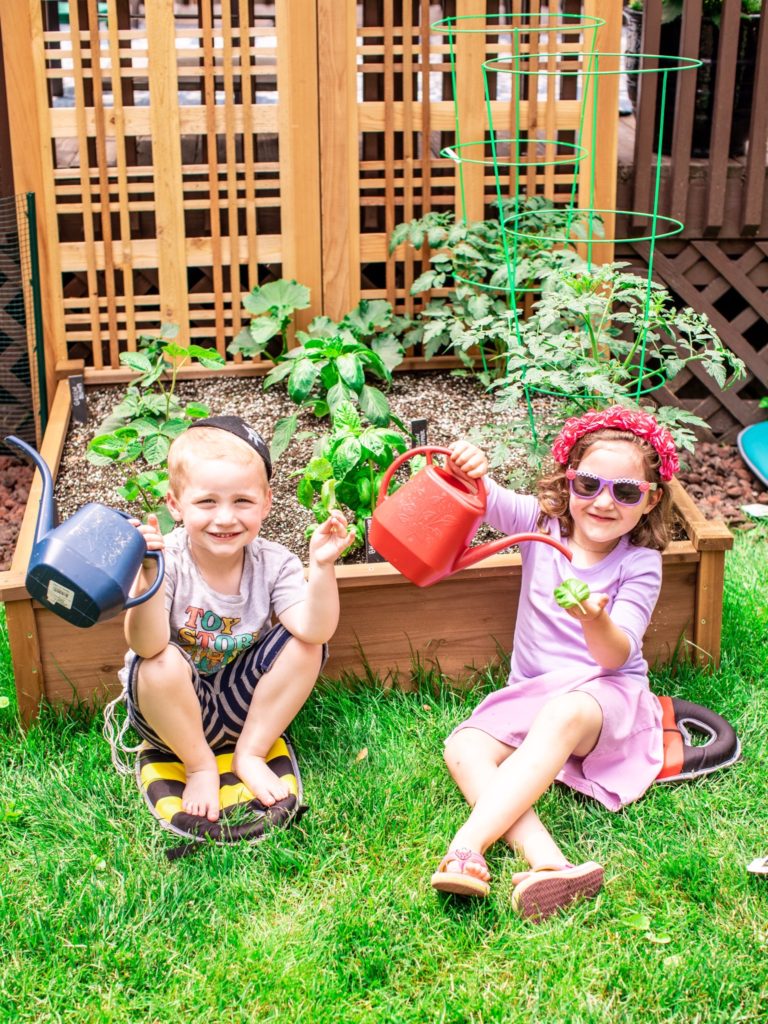 They also planted a tree, and some shrubs, for us. All that was necessary was for us to pick the tree at Lurvey, tag it and ta-da! Straight to your door service. I can't wait until the tree grows to provide us some much-needed, afternoon shade.
Our second, summer project was the hardscape.
Hardscape is the part of your yard that isn't the actual "land". I've wanted to do a rock garden wall since we moved in. I think a rock garden wall seriously ups a home's curb appeal, and I knew it would make a huge difference in how our house looks. Well, I was 100% correct. I set up a hardscape appointment on their website, took pictures of my yard (and measurements) and I went to Lurvey. One of their hardscape specialists had the perfect recommendations based on what I thought I wanted and what would go well with my home.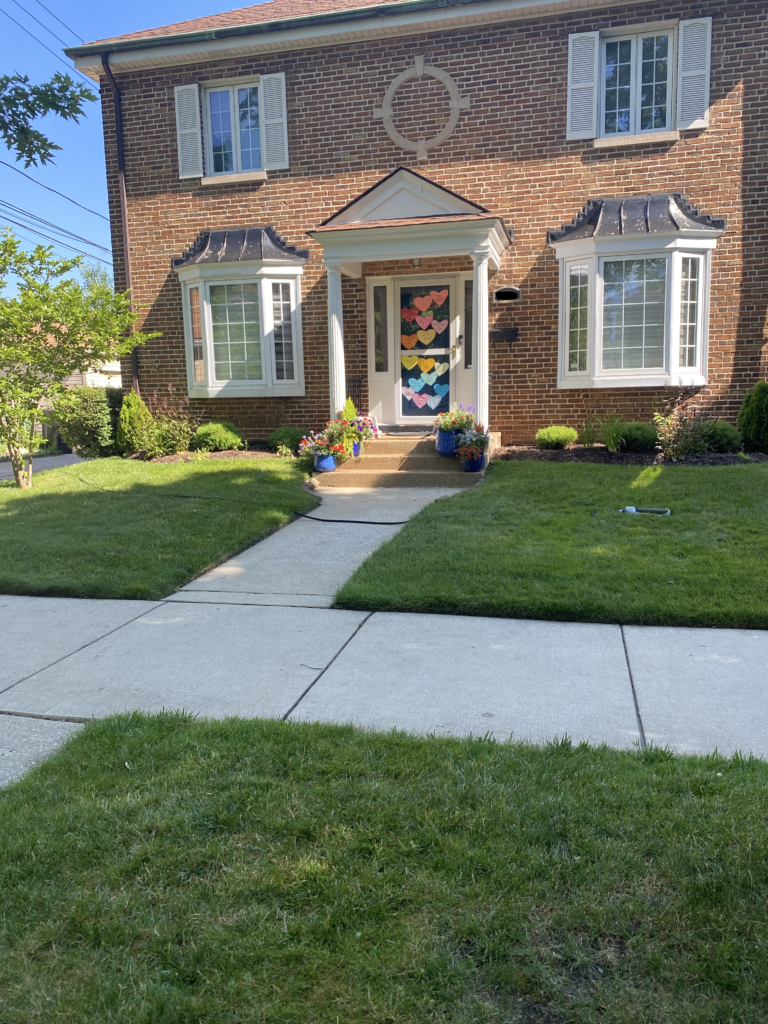 Upon deciding on the right stones, within our budget, we set up a delivery time, and that was literally it! A few days later, a huge forklift (that my kids were obsessed with!) dropped off the stones at our house, and I had our handyman / lawn care crew come and put them in. I initially planned to do the wall myself, but everyone should realize when they're in over their heads, LOL.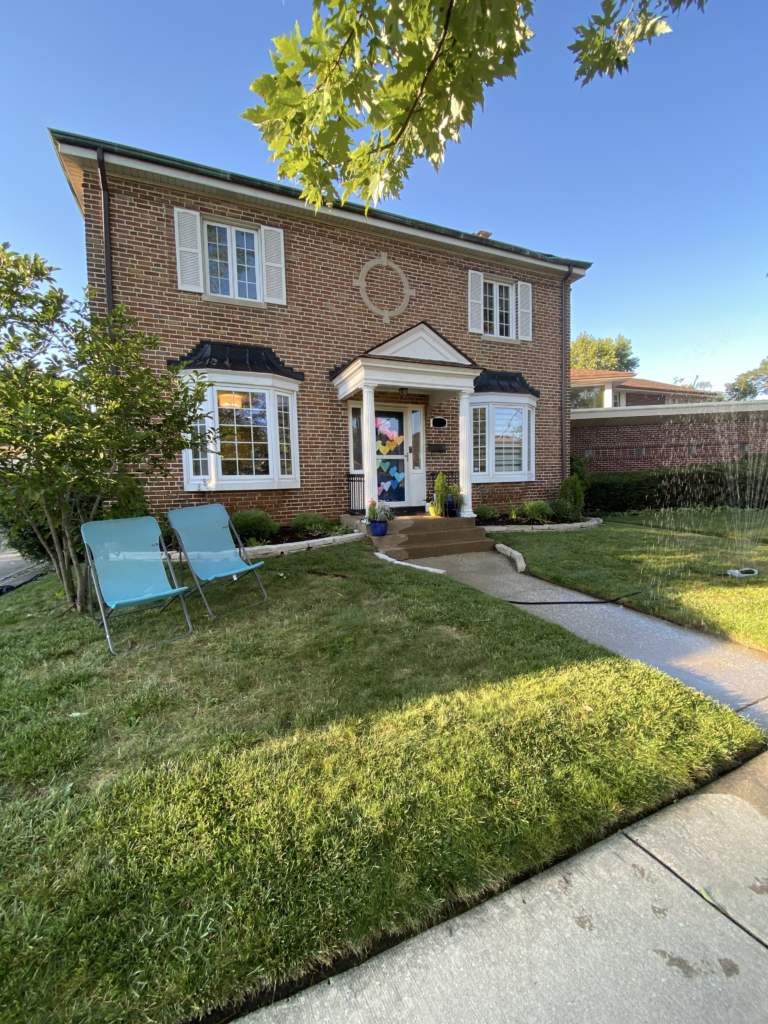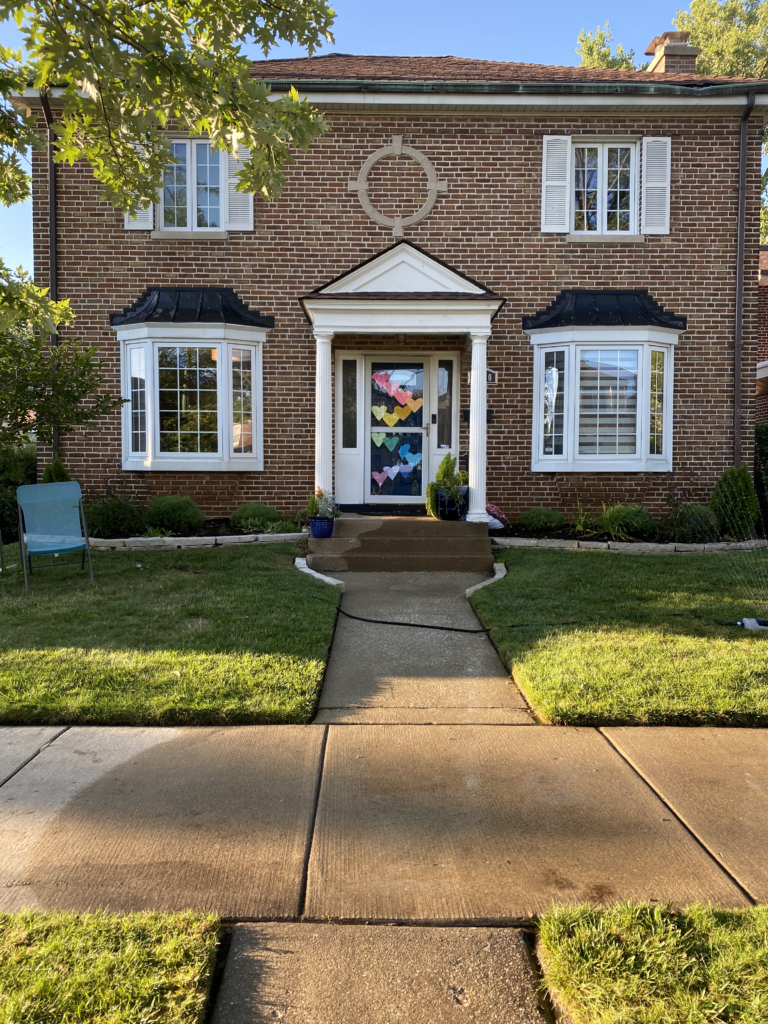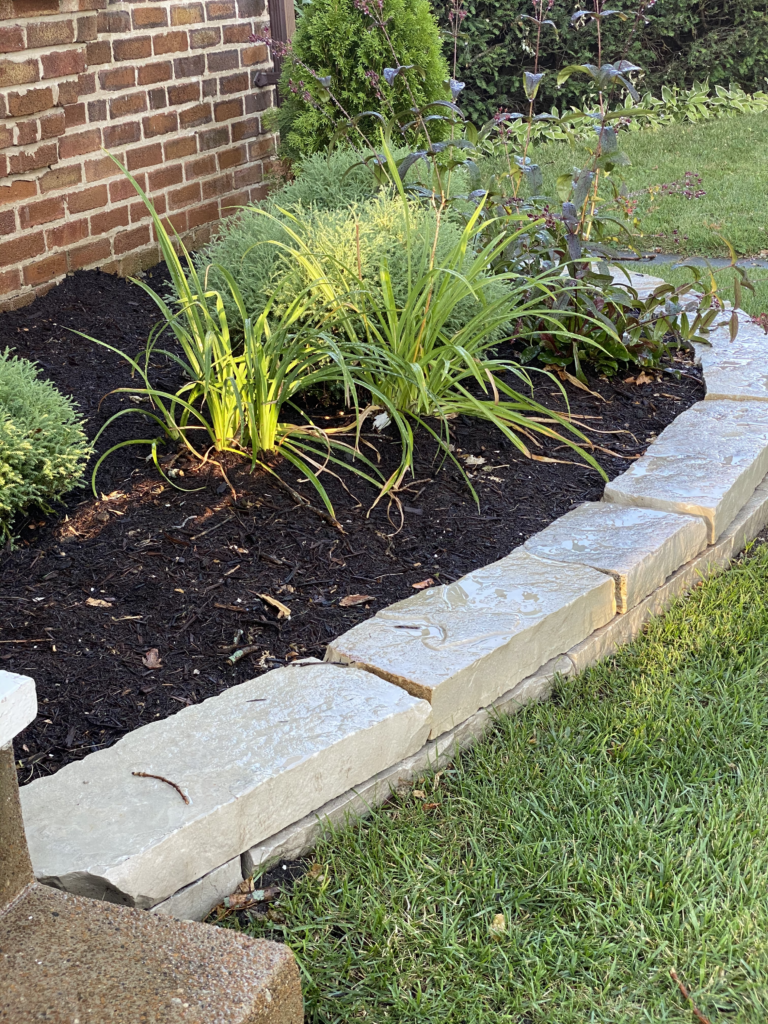 What does home mean to you?
To me, it's a place you can escape from the wildness of the outside world. And your backyard should be a place that elevates your mood and whisks you away, when you can't go on a proper vacation. I'm very lucky to say that my backyard is quickly becoming that place for me. This has been my best season yet, and I can't wait to continue to build upon and grow what Lurvey's and I have done this season.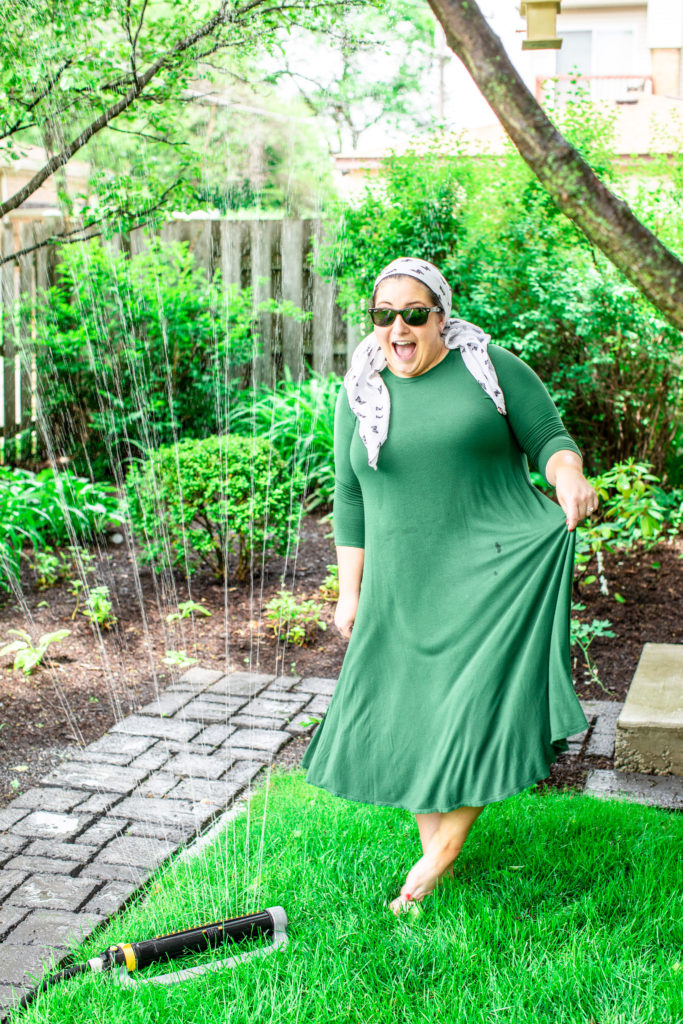 I hope my backyard projects inspire you to create an outdoor space at your own home that you love as much as I love mine. May you all always feel happy and at peace in your special places. Thank you Lurvey, for helping me achieve mine!